JCP Books, LLC
m/m paranormal & horror
Weird and wonderful ebooks you'll want to read again and again!
find a book
Problems navigating? Click here for a list of all ebooks by title
Enter your own search term:
Loading
Gift Shop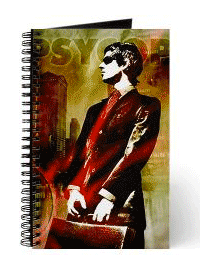 The JCP Books Gift Shop at Cafe Press is now open. Come check out the merchandise.
Payment
Pay via credit card with Google Checkout or PayPal to buy direct at this site.
JCP Books backlist titles are also available at:
RainbowEbooks.com
AllRomanceEbooks.com,
BarnesandNoble.com for the Nook, and Amazon.com
for the Kindle.
Questions?
See our FAQ page!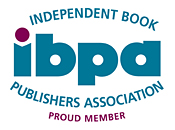 PsyCop #0.1: Inside Out
Inside Out by Jordan Castillo Price
Series: PsyCop #0.1
Length: Short Story - 4200 words - 14 page PDF
Cover artist: Jordan Castillo Price - see larger cover
The shopping cart allows for a limited number of free checkouts each day. If the free checkouts are used up for the day, you could either try again tommorrow or purchase an ebook in addition to your freebies.
Single ebook - Free
If you are downloading multiple free books, please place them in one cart and get them in one checkout. This leaves more free checkouts available for others. Thanks!)



PsyCop Bundle
PsyCop #1-6 plus all the shorts with Among the Living free and 10% off the rest
$37.52 $29.99
Summary
Bureaucracy can suck the fun out of anything, even a PsyCop meeting. Undaunted, Jacob Marks would never miss a chance to meet some of the city's most mysterious crime fighters in the flesh, since now he'll finally be able to put names to faces...if Carolyn doesn't make them miss the whole thing because she's so focused on fixing him up with a musician from Boston.
Note: this short was written as a "thank you" prequel for current PsyCop readers, rather than an intro to the series. It does not stand alone.

Excerpt
A year, four months and eight days before Maurice Taylor retired from the Chicago Police Department…
"Honestly, Jacob. A meeting is a meeting. It's nothing to get worked up over. Believe me." Carolyn flipped down the passenger-side visor and gave her subdued peach lipstick a quick check. "Seriously. It's like watching paint dry. Probably even more tedious than that."
"But this is a PsyCop meeting—my first one. That's got to count for something. And if it's so dull, why'd they keep the Stiffs in the dark for so long?"
"Who knows? Maybe someone in brass just realized it can count toward your continuing education credits so it saves them the expense of paying for a class."
Jacob reached for the handle to open the car door, but he noticed Carolyn didn't. He paused.
"Did you talk to Keith?" She asked.
The lie came to him first—I left a message. He'd never considered himself a liar, but the very first conversation he'd had with Carolyn was a real eye-opener. Over the past few months he'd been trying to mend his ways, but it was a work in progress. No doubt everyone lied—to spare people's feelings, to avoid coming off like jerks. But everyone didn't work with a telepath.
The PsyCop Series
#0.1 Inside Out
The first time Jacob noticed Vic, he was covered in red.
#1: Among the Living
What good is being a psychic detective if your murder victims aren't talking?
#1.1 Thaw
Vic and Jacob on a frosty date at Liberty Park.
#2: Criss Cross
Mysterious messages from Lisa lead Vic on a wild ride.
#2.1 Striking Sparks
Andrew's got cold feet about his upcoming wedding. He figures a palm reading is just the ticket.
#2.2 Many Happy Returns
Customers can be so demanding, especially during the holiday shopping season.
#2.3 Mind Reader
Fascinating secrets revealed at Hyde Park's Oriental Institute.
#3: Body & Soul
Three missing people. No bodies. No ghosts. At least the case gets Vic out of an awkward family dinner.
#3.1: Stroke of Midnight
For a PsyCop, missing out on festivities to process a crime scene is all in a day's (or night's) work.
#4: Secrets
Is someone watching Vic's every move, or is he imagining things? Just because you're paranoid doesn't mean they're not out to get you.
#5: Camp Hell
Vic delves into his repressed memories of Camp Hell and dredges up more than he bargained for.
#6: GhosTV
Lisa's gone missing, and Vic and Jacob head to PsyTrain for some answers.
MORE WICKEDLY WONDERFUL TALES...